Protecting Your Finances During a Divorce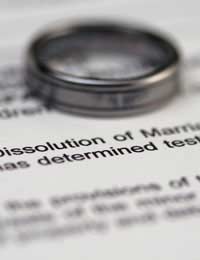 When a marriage breaks up, one of the biggest areas of contention between both sides will be money. Whatever the reasons for the divorce, you will both want to try to move on as quickly as possible. However, there's no need to rush. You'll be making important decisions about your finances that could last well into the future, so it pays to tread carefully and plan appropriately. The only people who profit from a divorce are the lawyers, but there are ways that you can make the process less painful.
Don't Try to do it all Alone
If you are dealing with property, investments assets or debts, it makes sense to hire a professional to help you put everything into order. It may be tempting to try to save money and do it yourself, but the advice of a trained professional could be invaluable in helping to establish what you are both entitled to.
Family mediation is a good way of helping couples sort out their finances and reach decisions about money, without the cost of getting solicitors involved at an early stage. However, both parties have to attend mediation voluntarily. The mediator will help you both reach an agreement and you can take this to your solicitor to make it legally binding.
A mediator will help you create a list of your assets and their value. They will also give you guidance on the amount of child support you might need to pay, and the projected earnings of both partners once they separate. You will be encouraged to communicate with your spouse, to understand their needs and be willing to be flexible. For example, you can agree that one of you will make regular weekly or monthly payments for the support of your children, starts a savings plan to pay for future education, or that one of you will meet rent or mortgage payments and household bills.
If you are unable to reach an agreement, you can apply for a court order for their assistance. The court will consider the financial circumstances of both partners, including salaries, debts, savings, property and pension arrangements. In some cases the court can also make a legally binding order for financial support for the children.
Life After the Divorce
Once you've reached an agreement, then you need to think about your life after the divorce. If you have previously been in a two-income family, then you'll need to take into account how your standard of living will be altered by divorce. This may seem an extremely daunting task, especially if you have been part of a couple for a long time, or if you left the management of your finances to your spouse. But provided you keep track of your spending and try to make some small savings here and there, life shouldn't get more difficult.
You should start by creating a new budget, comparing your income versus your expenses and try to identify if there's a shortfall or where you can make some savings. Remember that you are starting with a clean slate. You have the chance to live your life differently, and you are accountable for the money you earn and the financial decisions you now make. If you had joint bank accounts, savings accounts or credit cards, get new ones or get these changed so that they are now in your name only. It is also worth getting a copy of your credit report to make sure that your credit score will not be impaired by your partner's actions.
As well as your income, you'll want to make sure that you have adequate insurance to cover your costs. If you were reliant on insurance cover from your spouse, you will need to arrange individual cover for yourself. If you are now the sole supporter of a child, you'll want to increase your life insurance and savings, if possible. You may also want to consider income protection or mortgage payment protection in case for whatever reason you find that you cannot work.
Getting a divorce is a complicated and unpleasant business. However, as much as you want it to be completed as quickly as possible, you should not be in such a hurry to reach a settlement that you make costly mistakes with your finances.
You might also like...