What Are Your Rights If Your Company Becomes Insolvent?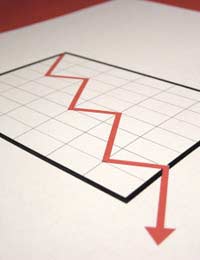 It is a worry that is becoming all too real for greater numbers of workers in 2009. More and more companies have been, or are about to be, declared insolvent. If the company you work for becomes insolvent here are the main points that you need to know.
What is Insolvency?
A company is declared insolvent if it is unable to pay its creditors in full, or if they have asked for special arrangements to meet their debts. Other terms used to describe insolvency include administration, liquidation or receivership.
If your company has closed, you should first try to find out if your employer has been declared insolvent, or is just in difficulty. Once your company has been declared insolvent, an Official Receiver will be appointed to deal with the company's business and its assets.
What Happens to your Wages?
Company employees will have to apply to the Insolvency Service's Redundancy Payments Offices in order to receive any outstanding pay owed. The definition of 'pay' includes any commission, overtime or guaranteed payments that are still outstanding. These payments will remain liable for tax, just as they would have if the company was still solvent.
Wages and any holiday pay entitlements will be calculated up to the official date of insolvency. Redundancy or notice pay will be worked out from the date your employment with the company officially ended.
Redundancy
Will you be entitled to claim redundancy pay from the Redundancy Payments Office? Only if you have worked for your employer for a continuous two year period, or longer.
Your statutory redundancy payment will be based on your weekly wage multiplied by the length of time you were at the company. Redundancy payments below the £30,000 mark are tax-free.
Transferring Ownership of an Insolvent Business
If your company is no longer able to pay their creditors, and cannot pay their workers, they may request that you continue working for them while they try to find a buyer to take control of the business. If you decide to keep working and the company is sold, the new owner takes on your employment contract. This means they are legally obliged to pay any money you are owed.
In some instances, the insolvency practitioner may decide to keep the business operating, if they feel that in the medium term the prospects for the business will improve. Again, if you continue working during this period your employment rights or redundancy payment will not be hindered by doing so.
Pensions
Your company pension should be protected if your company becomes insolvent, and the money build up in the pension fund will not be used to pay off the company's debts. The pension fund's trustees may be allowed to continue making contributions to the company pension, which could be paid via the Government-run National Insurance Fund. Your company pension trustee will write to you informing you of the money available within the pension fund, and tell you what your options are.
How to Make a Claim
Once your employer has been declared insolvent, the Insolvency Practitioner will be responsible for sending out the appropriate claim forms. However, if you do not hear from them, do not be afraid of getting in touch yourself, explaining how much you believe that you are owed. There is no guarantee that your claim will be paid in full, but the National Insurance Fund was created to help to meet any shortfall.
Being told that you are suddenly out of a job can be a harrowing experience. But you shouldn't have to suffer financially from your employer going under. You can find further information by visiting the government website www.insolvency.gov.uk
You might also like...
I invested £5000 into a local business that went into administration. It's not clear at the moment whether it will actually be dissolved as they are looking for a buyer, but I have been told i am not highest on the list of people to be paid anything because I am not classed as a creditor - is this right?
whatawaster
- 17-May-12 @ 10:27 AM