Simple Ways to Keep Track of Home Finances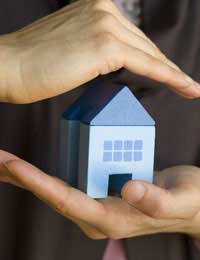 Keeping track of your home finances doesn't have to be a chore. It only takes a few simple steps to change your outlook and become a saver instead of a spender.
Creating your budget
The first step is to create your own monthly budget. This can help you to: Find out exactly where your money goes each month; reduce your spending on things you don't need; pay less for regular household bills, pay off debts and set aside more money for occasional treats and long-term savings.
Set aside some quiet time and gather all the information that you'll need before you start, including bank statements, credit card bills, any till receipts and salary slips.
Make a list of your monthly household income, including your salary, rental income, interest on savings and investments, along with any other forms of regular income. You can do this with pen and paper, or a computer spreadsheet, whichever you find easier.
The next step is list your expenses. Start with the largest first: mortgage payments, council tax, regular utility bills (such as electricity, gas, phone and internet, TV licence), and insurance, plus any loans or credit card repayments. You also need to include food shopping, petrol, restaurants and lunches, entertainment and any other spending. The more clearly you itemise each time you spend, the easier it will be to discover where all your money has disappeared to at the end of each month!
Once you have completed both lists, add up your expenses and compare them against your income. If you find that more money is going out than is coming in, you need to think about how you can reduce your spending. If you are fortunate enough to have money left over, that's a good start! However, you should still be able to find some areas in your budget where you can make further savings. Have a look at your list of expenses, and separate them into two main areas:
Fixed expenses
These expenses stay fairly constant each month, and will include all the regular bills and expenses you can't live without. However, if you shop around you might be able to find cheaper deals elsewhere. For example, mortgage repayments are usually the largest monthly outgoing, but you might be able to save money by switching your mortgage to one with a lower interest rate. Similarly, it is always worth keeping an eye on the annual percentage rate (APR) of any loans or credit cards you may have, and finding a cheaper deal elsewhere in the market. Gas, electricity and phone tariffs can sometimes vary greatly depending on the supplier. Using the Internet to switch supplier shop around and you could end up paying less. Reducing your fixed expenses in this way will help lower your monthly outgoings without having to make any drastic changes to your lifestyle.
Variable expenses
By their nature, variable expenses change each month, so your list will include categories such as food shopping, clothing, haircuts, presents, holidays and family outings, entertainment and eating out. With some careful planning, you should find some areas where spending can be reduced, or costs kept down to a minimum. If you can also eliminate some so-called 'luxury' items from your monthly spend, then you'll be well on your way to making significant savings.
However, remember that your budget is there to help you, so make sure that you complete it as accurately as you can. The aim is not to deprive yourself of the things you enjoy, but to find more money to help you save for the things you really want. The more realistic you are about your spending, the easier it will be to find ways to reduce it.
Set yourself some goals
These can be as big or as small as you want to make them, but it's easier to start with small goals that can be achieved quickly and without changing your lifestyle dramatically. For example, set aside a few pounds each month for a weekend break or a treat you've always wanted. You'll feel much better paying for it with the money you've saved instead of putting it on your credit card and worrying about how you'll pay it back. Once you get into the saving habit, you can set yourself bigger and more long-term saving goals.
Make sure you keep reviewing your budget regularly, making note of any changes to your income or expenses, and also whether you are any closer to reaching your goals. Before long you will have a much clearer idea of where your money is going each month and, more importantly, noticed some positive changes to your spending habits. If you can create a budget and stick with it, you will be amazed at the savings you can make.
You might also like...