How Much Pension Will I Need?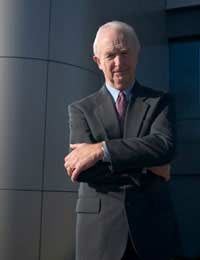 It's a question that concerns anyone trying to save for their retirement. How much do they need to save and how much will they need to live on when they retire?
Unfortunately there's no simple answer to this question. There are several factors to consider, such as your current age, how many years left before your retirement, how you plan on spending your retirement years, and how much you can afford to save.
Maintaining Your Standard of Living
First, the good news. When you retire, the chances are that you will not need as much to live on as you do when you are working. As an estimate, most experts believe that a figure of between two thirds and a half of your present income would be enough to maintain a good standard of living.
After you have retired, you should hopefully have your mortgage debt repaid, and by the time you are in your sixties your children should have long since flown the nest. Having left employment you will no longer have to pay committing costs, lunch and canteen expenses, and you will no longer be paying contributions into a pension or staff saving scheme. In fact, all of those work-related expenses that shrunk your monthly salary will finally be a thing of the past!
How Much Pension Will Be Enough?
The bad news is that it is costing more and more to generate a sizeable enough pension. A pension worth £100,000 may sound impressive, but today that would only provide you with an annual income of around £7,000. So how can you boost your pension to the level you think you'll need?
Most financial advisers use a simple rule of thumb when it comes to figuring out how much you need to set aside for your pension planning. If you want to retire with a pension worth half your salary, the best way to do it is to begin saving in your twenties, by making pensions contributions worth 15 percent of your income.
So, on an annual salary of £30,000 you will need to set aside around roughly £280 per month for your pension. If you start saving later, then you will need to save more.
For more people, setting aside such a sizeable portion of their salary for their pension is simply unrealistic, which is why joining a company pension scheme that your employer will also make contributions to is vital to help make up any potential shortfall.
Personal Pensions
One benefit of setting up you own personal pension is the tax incentive given to you by the taxman. A higher rate taxpayer who makes a £600 contribution to their pension fund gets tax relief at a rate of 40 percent, increasing their contribution to £1,000. Basic rate taxpayers get tax relief at the 20 percent rate.
If you want to take advantage of the tax breaks available through a personal pension, you can use an online pension calculator to help you determine how much you need to save as you approach retirement, the Financial Services Authority has an online pension calculator. The figures provided are based on rough assumptions, but should give you a good indication of what you need to set aside for your retirement. You should also bear in mind that pensions are taxable so you will need to allow for income tax when arriving at your final pension figure.
Determining how much pension you will need will always depend on your personal objectives and the level of investment you are prepared to make. But with a bit of forward planning you can set yourself clear objectives and take the necessary steps in order to help keep your pension on track.
You might also like...
I am due to retire in semtember, and I have invested in the annual ISA. I have other savings, but, there doesn't seem to be much going for a saver as the interest rates are not really worth mentioning. Are there any other types of savings that give tax breaks for someone in retirement or should I be looking for a property or other kind of investment to gain a decent return, or should I just spend the money that I have saved.
Rhia
- 2-Jun-11 @ 8:14 AM