What is Serps?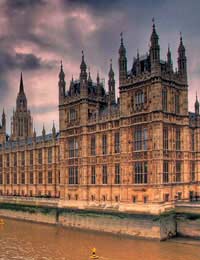 Until April 2002, the State Earnings Related Pension Scheme, or Serps, was the name given to the government's additional pension scheme.
The scheme had been designed for low-income workers who possibly wouldn't have made any contributions to a private pension
Before the pension regulation was changed, any employee who was earning more than £75 a week and paying national insurance contributions would have been building up an addition pension under Serps automatically, and in doing so, helping to supplement their Basic State Pension.
'Contracting out' of Serps
Anyone with their own private pension scheme was able to 'contract out' of Serps. In doing so, both they and their employer would benefit by paying lower national insurance contributions, in the form of an annual rebate from the Government.
Replacing Serps
From 2002, the Government decided to reform pension planning, and introduced the State Second Pension (also known as S2P) as a replacement of Serps.
The aim was to provide more generous pension benefits for low-income workers, carers, disabled people and those with long-term illnesses.
While the Second State Pension is still calculated based on earnings, the system offers a number of different 'credits', or pension top-ups, that allow people to build up a larger pension than was previously possible under Serps.
Anyone who had built up an existing pension under Serps had their pension fund converted to the S2P pension scheme automatically in 2002.
Who Qualifies for S2P?
Anyone earning a salary of more than the National Insurance Lower Earnings Limit is automatically contracted into a Second State Pension.
Also, providing they are registered to receive the correct allowances and benefits, carers looking after an ill or disabled person, or looking after children are awarded a State Person Pension to the same value as if they were earning a salary.
Anyone who has been registered as Long Term Disabled or is eligible for long-term incapacity benefit will also qualify for the State Second Pension
Contracting Out
As with Serps, if you are an employee paying national insurance contributions you are automatically 'contracted in' to the Second State Pension. This means that your pension is managed by the State, which will determine the final sum of the pension you will receive when you retire.
However, you can also choose to contract out, and have your pension managed by a specialist who may (although this is not guaranteed) be able to make your pension fund grow quicker, by investing your money in higher risk, better returning investments.
If you contract out you give up your S2P entitlement and are free to contribute to a company pension scheme, or your own personal or stakeholder pension. Again, doing this means you will be entitled to a rebate of some of your national insurance contributions from the Government.
You can decide to contract back in to S2P anytime you want. The Financial Services Authority warns that older people, or those close to retirement are most likely to be worse off by contracting out, as they may not be able to make enough national insurance contributions to increase their pension pot.
You might also like...
will serps continue after new pension rules come into effect will for example widows entitlement to husbands serps
steve
- 28-Feb-13 @ 7:29 PM