Effective Ways to Manage Your Debts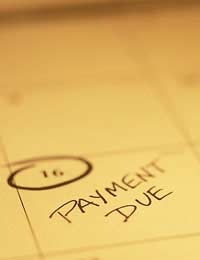 If the recent credit crunch has taught us anything, it is that borrowing always had to be repaid at some point. Earlier this year it was announced by the consumer charity Credit Action, that UK personal debt acquired through mortgages, loans, credit cards and overdrafts, is estimated to be total close to £1.4 trillion. That's a staggering £29,000 debt for each UK adult, including mortgages.
The news gets worse, because it is getting harder for all of us to repay these debts. The credit crunch is hiking up the cost of borrowing, and there's a concern that many of us will start to fall behind with our repayments. So how can you manage your debts, and hopefully reduce the cost of your borrowings?
The first step is to figure out exactly how much you owe and to whom. Collect bank statements, credit card bills, mortgage documents and personal loan agreements. It's also a good idea to get a copy of your credit score, which will also show you an up to date list of your debts.
Check your Interest Rates
You need to find out how much your debt is costing you each month, and try to reduce the interest you pay. When a company agrees to let you borrow money from them, they will charge you a rate of interest to make it worth their while. However, the rate of interest can vary significantly from company to company. For example, some credit cards charge an interest rate of 12.0%, while some others cards can charge closer to 19.0% Store cards are often even more expensive, with interest rates approaching 30.0%.
Repay More Than the Minimum
The minimum repayment level on your credit card is not as helpful as you may think. If you only made the minimum payment on a £2,000 credit bill with an 18% interest rate, it would take you about 18 years to repay the debt in full. The interest alone would amount to £3,690, meaning you've repaid nearly three times the original amount! Increasing your repayments will have a significant impact on your debt over the long term.
Pay off Expensive Debt First
Of course the higher the rate of interest, the longer it will take you to repay your debt. Also, if you only make the minimum repayment on your credit card each month you could just be paying off the interest and never get any closer to settling your outstanding debt. This is one way in which debt can quickly spiral out of control. Paying off the highest interest rate instead of the largest balance will help you reduce your debt quicker.
Find Cheaper Borrowing
Your aim should be to lower the amount you pay in interest, so that you can repay more of your actual debt each month. Moving your debts to loans or credit cards offering lower interest rates is a good place to start. Many credit cards still offer 0% on balance transfers, although most charge a fee. Once the 0% offer period is up, you will need to think about moving to another card or you may end up back on a high rate. Also, if you do your credit card bill to a new card issuer, make sure that you close down the old account, otherwise the temptation will be there to use both cards, which will only increase your debt and your repayment costs.
Avoid Expensive 'Quick Fix' solutions
Be wary of 'debt consolidation' companies, which charge a large fee in exchange for helping you roll-up all your debts into one large debt, or those firms offering loans secured on your property. The interest rates charged on these types of loans are usually uncompetitive and you could end up losing your home if you cannot keep up the repayments.
Finally, don't be afraid to ask for help. People who get into difficulties with debt often feel ashamed or guilty. Some people bury their head in the sand, hide their debts from their families, or stop opening their post, hoping the problem will go away. However, the sooner you face up to your problems, the easier it will be to get help and take the necessary steps to becoming debt free. If you are have missed a payment, or you think you will not be able to make a repayment, try to talk to the company and explain your situation. Most firms will try to be helpful and should be willing to work out an arrangement with you, particularly if you show you are responsible and keen to resolve the situation. There are also a number of debt charities and other consumer organisations out there that will offer you confidential and impartial advice on how to manage your debts.
You might also like...