Finding an Independent Financial Adviser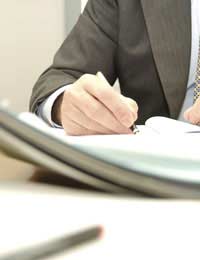 If you're looking for help with your finances, an Independent Financial Adviser would seem the ideal place to start. An IFA can research and recommend the most appropriate financial solutions for you.
They offer impartial advice on a number of different financial products. They have the right tools to research the entire market, compare prices and find you the right products to meet your needs. But how can you find one, and what questions do you need to ask them?
Finding a local adviser is simpler than you think. There are over 9,000 IFA firms based in the UK. Most offer a comprehensive range of skills, while some offer specialist advice on areas such as pensions, investments, mortgages and tax planning. You can visit www,unbiased.co.uk for details of IFAs in your area.
Finding the Right Independent Financial Adviser
Just like any other product or service you are looking to buy, there's no harm in shopping around for advice. It makes sense to compare different IFAs before you settle on the one best suited to you. You should try to find an IFA that you can develop a rapport with, and who will be able to give you advice well into the future. It is also important to find someone you trust, as you will be sharing a lot of personal information with them.
At your first meeting the adviser will provide you with some background information on their business. They will explain that they are regulated by the Financial Services Authority (FSA), and will inform you of the level of advice they are authorised to give, on which products (which could include pensions, mortgages, investments, protection and insurance).
They will also give you details of the costs of any services you may decide to go ahead with. They will also explain if they offer financial products and services from the entire market, a limited number of companies or can just recommend products from a single company.
You can then use this information to choose the level of advice you want, determine the fees you are prepared to pay and find out if you think the adviser is the right person for you to do business with. Remember that if you decide to see an IFA, they have a duty to find out your attitude towards risk and to recommend products that meet your needs. They are there to answer any questions that you may have, so if you are unsure of anything they tell you, don't be afraid of asking for a more in-depth explanation.
What if I Get Bad Advice?
If you feel that the advice that you have been given is not correct, and that the products and services that you have paid for are not suitable for you, then you have the right to make a complaint. All regulated financial advisers will have a complaints procedure in place, and you should contact the adviser directly if you are not happy. If this does not solve the problem, you can then contact the Financial Ombudsman Service.
Choosing the right independent financial adviser is an important decision, so it pays to take your time and be comfortable with your choice. Finding the right IFA will help you save money, and give you a better understanding of your financial objectives. It could be the best investment decision you ever make.
You might also like...
Professionals should also have qualifications and you should ask to see these on the initial meeting. You should also check online to see what people have said about the firm. Ideally, go to someone recommended by a friend you trust who's dealt with them for some time and who has been very satisfied with their services.
Edward
- 4-Oct-12 @ 12:25 PM