What are ISAs?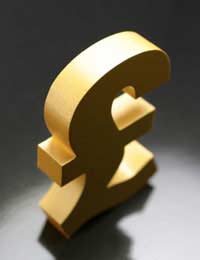 Whether you're a long-term investor or just starting out, if you're interested in growing your savings then an ISA should be your starting point. ISA stands for Individual Savings Account, and it's the UK Government's way of encouraging people to become savers rather than borrowers. So what should you know about ISAs?
What is an ISA?
Individual Savings Accounts are designed to be suitable investments for everyone. Any UK tax resident over the age of 18 (16 for a cash ISA) can open an ISA. You can set up you ISA over the Internet or over the telephone. However, you are not allowed to open an ISA for someone else. They are easy to set up, simple to manage, and more importantly, they offer you the chance to build up your savings without having to pay any tax on them. .
Taxpayers usually have to pay tax on their savings. This can be costly. If you're a basic rate taxpayer this means you'll give 20% of the interest earned on your savings back to the Government. If you're a higher rate taxpayer, you'll have to pay 40%.
How much of my savings can I put into an ISA?
You can invest up to £7,200 in each tax year. Up to £3,600 of this amount can be saved in a Cash ISA with one provider. The remainder of the £7,200 can be invested in stocks and shares with the same or another provider.
There is no overall limit on the amount of savings you can accumulate in ISAs, as long as you do not exceed the maximum for each tax year.
Cash ISAs
Cash ISAs allow you to save money without paying any tax on the interest you earn. This means that everyone would be better off using a Cash ISA for their savings (up to the £3,600 limit) instead of a regular savings account from a high street or internet bank.
However, just like bank accounts, there are a wide range of Cash ISAs to choose from, with different interest rates and terms and conditions. Many Cash ISAs start off with a minimum investment of just £1.
Stocks and Shares ISAs
You can use a Stocks and Shares ISA in a number of different ways. You can use it to invest in the shares of individual companies, or you can invest in a collective investment vehicle such as an investment trust or an Open Ended Investment Company (OEIC), up to the limit of £7,200 each tax year. These are 'pooled' investment vehicles where you choose a specialist fund manager to manage the investment on the behalf of everyone invested in the fund. Depending on your attitude towards risk, you can choose to invest directly into equities, life assurance, gilts or corporate bonds. Your ISA will benefit from tax-efficient growth and you will not have to pay any income tax or capital gains tax when you decide to cash in your investment.
When Can I Withdraw my Investment?
Individual Savings Accounts were designed to be flexible. This means that – unlike with some high interest investments – there is no lock-in period and you are free to withdraw some or all of your savings at any time. However, once you take out part of your ISA investment you can't put the money back in, and you will lose part of your annual allowance.
It is worth remembering that a stocks and shares ISA is considered a medium to long-term investment, designed to grow over time. This means that if you withdraw your money early you may get back less than the original investment amount. Also near in mind that the performance of a stocks and shares ISA is not guaranteed, and that past performance may not be repeated in the future.
Individual Savings Accounts are a great way for anyone to start saving regularly, without paying tax on your investment, and they offer you wide levels of choice and flexibility. Make sure that you find the right ISA for you – decide if you want a Cash ISA, a Stocks and Shares ISA or one that offers a combination of both. Different ISA providers can offer different levels of return, so you should shop around before deciding where to invest.
You might also like...