Paying for Financial Advice: fees vs Commission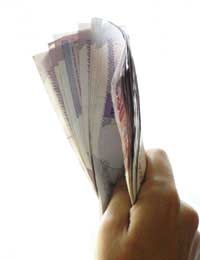 If you want the services of a professional, you usually have to pay for it. If you're after financial advice there are usually two choices available to you, fees or commission. But if you are looking for value for money, which is most suitable for you?
When you meet a financial adviser (independent or otherwise), they will discuss different financial products with you, and will recommend those that they think are most suitable. When they explain particular products they will provide you with essential 'Key Facts' information, which explains the nature of the product and the costs involved with. Not all advisers charge for their services in the same way and your adviser will be able to explain their own charging structures with you. However, the two main ways for clients to pay for financial advice are set out below.
Paying by Fee
At the outset, all Independent Financial Advisers (IFAs) are required to offer their clients the option to pay a fee for their advice, although tied and multi-tied advisers are not under the same obligation. Whether you choose this option is up to you. Paying a fee means that you will be charged for the advice you are given, even if you decide not to follow the advice.
If you choose to pay a fee for advice, the adviser will agree the rate before they undertake any work on your behalf. Most advisers charge between £75 and upwards of £200 an hour, depending on the specialist nature of their advice. You will also be required to pay VAT, which is not payable on commission payments. If you are worried about the escalating cost of advice you can ask the IFA not to exceed an amount specified by you. An IFA offering investment advice might charge a flat rate dependent on the sum invested, as well as an additional charge each year on the upkeep of your portfolio.
Paying by Commission
When you purchase a financial product, such as a pension or investment portfolio, your adviser will often receive a commission on the sale from the product provider. If you choose to pay for your advice through commission you won't pay any money up front to the adviser, but they still get paid commission on the products they sell you. Bear in mind that the product is not free – you will end up paying more in product charges, which will be added once the product is set up.
Your adviser will inform you of the amount they will receive in commission before you agree to buy the product. The commission sum will vary depending on the type of product you have chosen, and the amount you have decided to invest. You will also receive a 'Key Facts' document that will show you the average cost of advice versus the commission you have paid, so that you can see which compares most favourably.
Some products pay commission as standard, even if you have agreed to pay a fee for your advice. If you choose the fee-payment option, the commission earned on a product can often either be refunded to you or reinvested into the product. Advisers can also sometimes use the commission they receive to offset any fees they have already charged.
Commission or Fees: Which is Best?
There's no simple answer to the question of which is the best way to pay for financial advice. Choosing the commission option means that you avoid paying charges for advice up front, but you still pay for the advice in the long run. Paying by fee means that you know what you are getting for your money, and you can be certain that the advice you receive is not dependent on the amount of commission earned by the adviser. It's the same principle as being charged an hourly rate by a solicitor or accountant. For this reason, many financial advisers believe that charging a fee is the more professional option for them to take. However, you should speak to your adviser directly before you decide which charging structure is best for you.
You might also like...