Investments for Children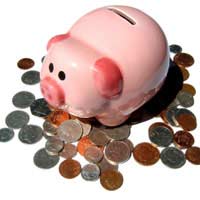 When it comes to investing for your children's future, even a little can go a long way. Regular savings can build up healthily over time if the money is left to grow.
Child Trust Funds (CTF)
The good news is that the Government is keen to give you a helping hand. Since 2002 every child born in the UK is eligible for a Government-sponsored Child Trust Fund (CTF). This is a voucher worth at least £250 (increased to £500 for children from low income families), which must be invested in a CTF-qualified account. To receive your voucher, you simply have to register your child for Child Benefit.
The Government will add another £250 lump sum (or £500 for low income families) when each child is seven. The hope is that after making the initial investment, parents, grandparents, family and friends will add money to the account – either through regular monthly amounts of occasional lump sums – up to an investment limit of £1,200 a year. Once money is invested it cannot be withdrawn until the child reaches the age of 18. After this point, the account can be closed and the money withdrawn by the child, tax-free.
Where to Invest your CTF Voucher?
Families are encouraged to select the Child Trust Fund account for their children, although if you do not choose on, the Government will select one on your behalf. There are three different types of CTF account to choose from, and the choice you make could have an impact on the size of the account by the time the child reaches 18.
Investment Accounts
When you open an Investment Account, the money is used to buy shares in an investment vehicle that has access to the shares of companies listed on the stockmarket. This type of account is very popular because shares have the potential to deliver excellent returns over a long period of time. Investment accounts carry a higher level of risk, because stockmarkets can be volatile. There is therefore no guarantee that your investment will rise in value. However, depending on the type of investment account you choose, you can find products that are managed to deliver a consistent return by investing in relatively low risk shares.
Investment Account providers usually charge a percentage of the account's value each year as a management fee. If you are uncertain whether an Investment Account is the right choice, talk to a qualified financial adviser, who should be able to suggest some suitable products.
Savings Accounts
If you do not want to take the risk of investing in the stockmarket, a Savings Account is a safe option. Any money that you place into the account will be safe, and you will earn interest on that amount.
You should consider that over time, inflation will have an affect on the value of the investment. In ten years' time, £250 will buy you considerably less than it would buy today. Prices rise each year (Inflation in the UK is usually between 3-5%, so you would need to earn an interest rate above the rate of inflation to make the amount invested worth as much as it is today.
Stakeholder Accounts
These accounts invest in shares, but the Government has added certain rules to help reduce the risk, making them a good compromise option. The money is invested across a number of different companies, and the investment moves into lower risk assets (such as cash deposits) as the child gets older, to protect the investment.
Stakeholder Accounts are designed to be cheaper too. The Government has ensured that the fees involved will be no more than 1.5% of the value of the investment each year. If the family does not specify which CTF account they want to open, the Government will open a stakeholder account on the child's behalf.
Other Ways to Invest
If you have used up the annual CTF contribution allowance of £1,200 you might want to think about other forms of investment on your child's behalf.
Children under the age of 18 are not allowed to own company shares under their own name. However, you can invest on their behalf by opening a designated account in your name, or you can hold shares for them in what's known as a 'Bare Trust'. A Bare Trust means that the adult holds the investment on behalf of the child, although they have no control over the investment or access to any profits. The child will be entitled to the investment when they turn 18 (or later if specified), when it can be registered in their own name.
You might also like...