What Should I do With a Windfall or Inheritance?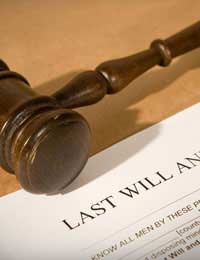 We all want to be millionaires, but suddenly "coming into money" often inspires mixed feelings. If you're the beneficiary of an inheritance, then the emotional loss will often outweigh the financial gain. An unexpected windfall can also be difficult to cope with. Money cannot buy you happiness, but it can give you peace of mind and security and enable you to do the things that you previously thought were out of your reach.
If you receive an unexpected sum of money, there's no obligation to do something with it straight away. Take as much time as you need to consider your current finances. Create some goals and think about how much of your windfall you will need to set aside in order to achieve them. Here are a few key areas to consider:
Pay Off Your Debts
One of the first investment decisions you make should be to think about paying off debts. Credit card debt is usually the first to go, because the rate of interest on these tends to be highest (many credit cards now charge an annual percentage rate of interest of between 12% and 19%). There's no point putting your money into a savings account earning interest of 6% when you are repaying debt at an interest rate of 18%. Once you've paid off your credit card bills, you can think about personal loans or any other forms of finance you have.
If you took out your mortgage during a period of low interest rates (perhaps between 4.5% and 6%), then you may feel you would be better off investing your money in a savings account or investment that pays a higher rate of return (perhaps a high deposit account with an interest rate of between 8% and 10%) in the long run. However, if you are paying a relatively high rate of interest on your mortgage and you don't feel that you could get a better rate of return on an investment, then paying off your mortgage may be the preferred option.
Invest for the Future
Once you've paid off your debts, you should think about how you can make your money work on your behalf. Start with some safe, steady investments, which will give you a steady stream of income. Talk to an Independent Financial Adviser, who will give you clear, impartial advice on the best way to invest your windfall and help you achieve your financial goals. Setting up a portfolio of investments will mean that your money will continue to work on your behalf for many years to come. It may allow you to retire earlier than planned or simply give you a larger income to allow you to enjoy life.
If you are a parent, then planning for the future of your children will be high on your list of priorities. Again, discussing your finances with an Independent Financial Adviser will be helpful in determining the amount of money you should set aside for things such as university fees or private schooling, and they can also explain the right types of investments for you.
Do Something Positive
A great number of people who suddenly come into money feel that one of the first things they should do is make a donation to charity. If you decide to do this, make sure that you use Gift Aid. Gift Aid is a scheme that increases the value of donations made to UK charities, and allows you to reclaim the basic rate of tax back on your donation. For every £100 you donate to charity, by using Gift Aid you will increase the size of the donation to £125. Any UK charity will be able to tell you more about how Gift Aid works, and how you can apply for it.
Spend Spend Spend?
With any windfall, the temptation will be there to go out and spend like the money is burning a hole in your pocket. There's nothing wrong with going on the holiday of a lifetime, buying a new car or home, but you may want to make sure that you've taken care of your debts, investments and other financial needs first. Spending can become a dangerous habit and it is important to appreciate that your windfall is a once-in-a-lifetime event, and that once you've spent it there'll be little chance of you acquiring it again. With some careful planning, you should be able to use your windfall to safeguard your financial future, make your life more comfortable and still allow for a few luxuries here and there.
You might also like...