Understanding Annuities and Getting the Best Deal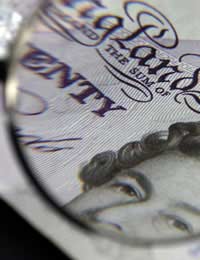 When we reach pensionable age, most of us will have the task of choosing an annuity.
Annuities have received a bad press over the last few years, because falling interest rates and stockmarket volatility have lowered the value of annuities available to pensioners.
But how do annuities work and can you shop around to get the best deal?
Providing for Retirement
An annuity is the Government's way of making sure that you spend your hard-earned pension fund wisely.
Instead of taking your entire pension pot in one large lump sum, exchanging it for an annuity means that you will receive a regular income paid out over a number of years.
The annuity gives you a guaranteed income for the rest of your life, and the size of the income you receive will depend on the size of your pension fund, your age, gender and your health.
Purchasing an Annuity
When you retire, your pension fund provider will inform you of your pension fund total, and offering you an annuity quotation based on the size of your fund. Most people have to purchase an annuity by the time they are aged 75.
The annuity is quoted as an annual percentage. So, if you have a pension fund worth £100,000, an annuity rate of 7 percent would mean an annual income of £7,000.
Annuity rates are calculated from a number of different factors, such as the long-term interest rates payable on government bonds (Gilts), your life expectancy, gender and your health.
Level or Escalating Annuities
You can choose whether you would prefer a level annuity or an escalating annuity. Level annuities will pay you a fixed level of income each year, while an escalating annuity will rise each year in line with inflation.
The income from an escalating annuity will usually be significantly lower in the first few years than you would expect to receive from a level annuity.
Impaired Life Annuities
If you suffer from poor health, you may qualify for enhanced annuity payments, known as 'impaired life' annuities. These can pay a higher income amount if your health problems (such as high blood pressure, kidney problems or diabetes) could potentially reduce your lifespan.
You might also be able to receive an 'enhanced annuity' if you are a smoker, or diagnosed as obese.
Making Sure you Get the Best Deal
It is important to remember that you do not have to accept your pension fund provider's annuity offer. Chances are that you will be able to find much better value elsewhere.
It is estimated that shopping around can improve the value of your annuity by as much as 25 percent compared to simply accepting the first quote given by your pension provider.
The Open Market Option
You are free to transfer your pension fund from one provider to another, and to get quotes on different annuities from as many as you like. Since 2002, pension fund providers have been legally obliged to inform you of your rights to choose an annuity.
You can decide to take the 'open market' option providing that you haven't already taken any benefits from your pension or agreed an existing annuity with your pension provider.
Taking a Lump Sum
Back in 2006 the Government made some changes to pension planning and retirement, known as A-Day. The new rules allowed for greater flexibility for pensioners about to choose an annuity.
For example, before you take out your annuity, you can opt to withdraw a tax-free lump sum – up to 25 percent of the total value of your pension. This is known as a Pension Commencement Lump Sum (PCLS).
Making the Right Decision
Once you have agreed to purchase an annuity in exchange for your pension sum, then there's no going back. You cannot change the annuity at a later date, or try to surrender it for cash. Therefore, making sure that you find yourself the best possible annuity available could be the most important financial decision you ever make.
You might also like...