Am I too Late to Start a Pension?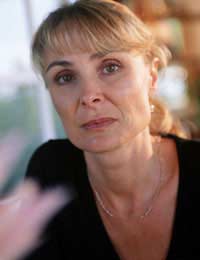 People in their forties, fifties and sixties often start to grow increasingly concerned that they haven't made any savings for their retirement. So is it ever too late to start a pension?
The simple answer is that whatever your age, if you do not have anything set aside other then the state pension provided by the Government, then now is the time that you should start.
Why Should you Start?
If you think that you are too late and that it is not worth setting up a pension, consider the following facts.
It is estimated that over a quarter of the UK's working population have no pension arrangements apart from the Basic State Pension and the State Second Pension.
More worryingly, over the past two decades, the value of the Basic State Pension has shrunk in comparison with average earnings. The current state pension is just £90.70 a week for a single person, and £145.05 a week per couple.
There's a genuine concern that living off the Basic State Pension will leave most pensioners below the poverty line. Whatever your financial situation, whatever your age, if you can make contributions into a pension you should do so as soon as you can. Otherwise you may be forced to live a very uncomfortable old age.
On the positive front, there are a some pension options for you to consider.
Company Pensions
If you are still in employment you should start by thinking about whether you have the option of joining your company's pension scheme. The set-up costs for occupational pensions are usually a lot cheaper than doing it yourself, and in many cases the employer also makes a contribution to your pension fund.
The drawback of paying into a company pension is that your pension contributions will be limited to around 15 percent of your total salary each year, so if you are facing a serious shortfall in your pension planning, you might need to think about either alternative ways to top up your investment.
Some insurance companies allow you to purchase free-standing Additional Voluntary Contributions (AVCs) that can be added to your pension pot.
Personal Pensions
If a company pension scheme s not an option, you should consider setting up your own personal pension plan, or self-invested personal pension (SIPP). There are a wide variety of different investment funds that you can choose, and they all have different risk/return profiles.
Most personal pension funds look to increase their weighting in lower risk assets, such as government bonds, corporate bonds and cash, as the investor gets closer to the retirement date.
However, you may not have the luxury of time, so you might decide to increase the level of risk in your pension portfolio, with a higher allocation to higher risk stockmarket investments, in order to give yourself a better potential return.
Tax Advantages
As an extra incentive to set up a pension, the Government will give you additional tax advantages to help you grow your pension pot. For each pound you contribute to a personal pension scheme, the Government will chip in at the same level of tax that you pay.
So, if a basic rate taxpayer pays £80 into a pension each month, the Government will top up your investment with an additional £20.
If you pay the higher rate of tax 40 percent, you get 40 percent tax relief, although the second 20 percent has to be claimed back by filling in your annual tax return, or writing to the Tax Office.
There are other tax advantages to setting up a pension scheme. For example, you will not have to pay any Capital Gains Tax on the value of your investments if they rise. Also, when you choose to retire you can withdraw up to 25 percent of the value of your pension as a tax free lump sum.
Don't Bury your Head in the Sand
It is feared that in the UK today, around 10 million people are currently not saving enough for their retirement. The Basic State Pension will not be enough to keep these people out of poverty. If you are currently one of those people, you should do something about it while you can.
You might also like...