Your Pension Questions Answered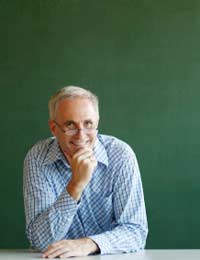 Pension rules and regulations are often complex and hard to follow, and pension policy changes are commonplace. Here are some questions and answers relating to recent pension policy and changes to pension regulation.
Q. My company pension scheme is running with a large deficit. How concerned should I be? What would happen to my pension if they ceased trading?
A Don't be too alarmed by the fact your company has a pension deficit, most companies in the UK are running with a shortfall. You should try to find out how your company is looking to move back into a pension surplus though. Your company's annual report and accounts should mention the pension scheme deficit, the size of it, and how they intend to put additional funding into it.
If the company manages to meet its pension liabilities, you should receive your pension in full without any problems. However, if the pension scheme is unable to payout for its members, or the company goes bust, the scheme could be 'wound up'. If this happens the Government-maintained Pension Protection Fund (PPF) will act on behalf of the pension scheme's members and take responsibility for pension payments.
Bear in mind that the PPF will only compensate members for up to 90% of their pension.
Q. I heard in the news that the Government has somehow overpaid pensions for teachers, going back more than 30 years. As a teacher who retired 15 years ago, will I have to pay back some of the pension I received since retiring?
A. It was not just those in the teaching profession who were unwittingly overpaid, but many other public sector workers too. The good news is that the Government has confirmed that the pensioners involved will not have to repay the overpayment.
Of course, as the Government has realised their mistake they will be correcting the pension payments and revising them back to the proper amount from April 2009 onwards, so you could find your pension reduced. If you haven't received a letter about your pension you can contact the Teachers Pension hotline 0845 6066166.
Q. I was thinking about taking the final salary pension from a previous employer in 2010, when I will be 54 years old. However, I have heard that the rules relating to taking pensions early are changing. Is that correct, and what will it mean for me?
A. You are correct, the pension benefits rules are changing, and you may want to think about taking your pension before the 6 April 2010. After that date, the minimum age for taking pension benefits will be increasing from 50 to 55. Talk to your pension scheme provider, because they still have the right to deny your request for taking your pension out early.
Q. I was born in 1980. At what age will I be entitled to receive my State Pension?
A. The current retirement age after which you are entitled to receive a State Pension is 65 for men and 60 for women. However, this is changing. Between 2024 and 2046, the retirement age will be raised from to 68 for both sexes. As you were born after 6 April 1978, you will reach State Pension retirement age at 68.
Q. How does Pension Credit work?A. Pension credit is the Government's way of making sure that all pensioners over the age of 60 will receive a minimum sum of at least £124 a week (for a single person) and £189 per week for a couple. However, Pension Credit will be means-tested, which means that if you have other savings and invested they will affect the amount of Pension Credit you are entitled to receive.
You might also like...