Self Invested Personal Pensions (SIPPS)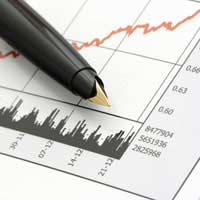 If you are looking for a greater say in how your pension fund is managed, then a self-invested personal pension (SIPP) will give you precisely that.
You get to decide how you want to invest your pension pot, and you have the choice of a wide variety of different investment types, making investment decisions either on your own, or with the help of independent financial advisers.
Investment Freedom
Within a SIPP you can choose to hold a diverse and varied range of different assets, including direct shares, government and corporate bonds, unit trusts, investment trusts and even commercial property.
What's more, you have greater influence over the investments themselves. With most personal pension plans, the investor has to make do with a limited selection of investments available through the pension provider's range of in-house funds.
If your SIPP investments perform poorly - you can simply decide to move your money to a different fund provider or investment house.
Improvements to the SIPP Market
SIPPs were once thought of as specialist investment vehicles, solely for wealthy investor with pension funds of more than £100,000. However, as SIPPS have increased in popularity with investors, the competition among SIPP providers has grown fiercer.
The costs associated with setting up a SIPP have been greatly reduced over the last couple of years, and it is possible to set up a SIPP with monthly contributions of as little as £50.
You can open a SIPP even if you are already paying into a company pension scheme and also have a personal pension plan. However it is not possible to withdraw a pension from a SIPP until you reach the age of 50. This will be raised to 55 from 2010 onwards.
SIPP Charges
Different SIPP providers offer different types of investments, so the more there are to choose from, the higher the cost of the SIPP. Very low-cost SIPPs, therefore, may only offer an enhanced range of funds, plus stocks and shares on top of what a personal pension would offer, whereas most full SIPPs offer everything.
Because of the sheer range of investments you can include within a SIPP, if you are not careful, initial charges can be very expensive. Also, if you make frequent changes to the SIPP you will be required to pay more in transaction charges.
If you choose to use your SIPP primarily to invest in funds, you will have to pay the annual management fee on each of the funds you choose, and an initial charge.
However, the majority of SIPP providers will aim to reduce these costs by offering competitive discounts on initial charges.
Is a SIPP Suitable for Me?
The main benefit of a SIPP is that it offers you greater control over your pension, and investment freedom. You can plan your retirement more accurately and, if your investments are failing to match your requirements, you can make the necessary changes.
You can also transfer your other pension holdings into your SIPP, making it easier to keep track of your investments from one main pension pot.
Although SIPPS have many benefits, they are not for everybody. Transferring existing pensions into a SIPP can be expensive, and you may lose some of the benefits and protected rights from company and contracted out pensions. You may be happy with your existing pension arrangements, or perhaps feel that you may not feel it necessary to include additional products within your pension portfolio which could potentially increase risk.
Before you decide to take out a SIPP, make sure you obtain good independent financial advice to make sure that you find the right product appropriate to your circumstances.
You might also like...