An End to the Buy-to-let Era?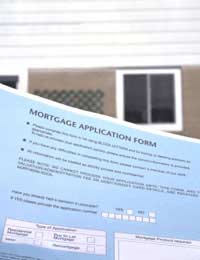 For most of the 2000s, property in the UK has been a booming business.
House prices continued to rise, defying expectations, and increasing numbers of people decided that by becoming landlords they could make a healthy profit and pay for their retirement.
Understanding Buy-to-Let
A buy-to-let mortgage gives you the opportunity to purchase a property and then obtain a rental income. When the time comes for you to sell, the aim is to make a sizeable capital gain on the value of the property.
Banks have previously been more than willing to offer homeowners mortgages at highly competitive rates, to help to sustain the housing market and keep mortgage payments coming in.
As long as house prices continued to rise, everyone seemed to making a good profit from buy-to-let.
An Uncertain Future for the Housing Market
However, the outlook is looking far less certain now. Mortgage banks have been in trouble for some time. Last year Northern Rock became the first UK casualty of the 'credit crunch', and this year has seen the nationalisation of Bradford & Bingley, the UK's biggest buy-to-let lender.
The credit crunch has left it extremely difficult for most people to obtain a mortgage, and the buy-to-let market is looking extremely vulnerable.
Many mortgage-holders are finding themselves coming to their end of their introductory interest rate period, and being forced onto a higher standard rate by their borrower.
This leaves buy-to-let mortgage holders struggling to meet their mortgage commitments and, given the current strict lending criteria of all banks, unable to remortgage.
Missed Repayments on the Rise
It has been reported by the Council of Mortgage Lenders (CML), that the number of buy-to-let landlords who have missed or fallen behind with their mortgage payments has risen by more than 50% in the last three months of the year.
At the same time, rental incomes have fallen, because of increased competition for tenants.
More worryingly, the CML also claimed that for the first time since buy-to-let records began, the proportion of buy-to-let landlords reporting financial difficulties has been greater than the number of so-called 'traditional' mortgage owners.
An End to Buy-to-Let?
Given the current state of the housing market, the lack of lending available from mortgage providers and, the projected increase in unemployment, the outlook for buy-to-let mortgage holders is looking rather bleak.
Many landlords, may already be thinking about trying to sell their property – perhaps even for a loss – before they are forced into repossession or bankruptcy.
However, despite the increased concerns, the demise of the buy-to-let sector might perhaps be exaggerated. There are many landlords still in the market who are able to weather the current storm.
Most will have made good profits throughout the years of rising house prices, and will be able to ensure that their rental income exceeds their mortgage commitments by enough to enable to them to stay invested.
For those wannabe landlords who entered when house prices were at their peak and are now struggling to make ends meet, the dream of making a fortune through property could be about to turn into a nightmare.
You might also like...