The Mortgage Fears Facing all of Us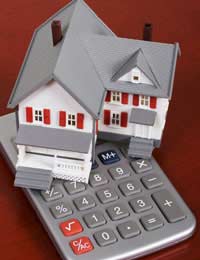 For more than two decades the UK housing market was a runaway success for homeowners, and a major source of frustration for those unable to get onto the property ladder.
However, the market crash-landed in Autumn 2007, as a result of the 'sub-prime' mortgage crisis suffered in America and the global credit crunch.
Since then, the housing market has suffered sharp falls in prices and mortgage lending has been reduced dramatically. So what are the main fears facing anyone with a mortgage?
Falling House Prices
Last year house prices fell by an average of 15%, with the price of a two-bedroom house falling almost £30,000 since 2007. The bad news is that the falls are by no means over. Most property analysts expect house prices to drop by between 25-50% before the market begins to recover.
However, the severity of the slump will depend on the depth of the recession, which looks to be the harshest recession suffered in more than 60 years, and the health of the banking industry, which many believe is still headed towards nationalisation.
Negative Equity
The Bank of England recently published data showing that more than 1.2 million mortgage-holders are now experiencing negative equity, where the value of their home is less than the mortgage secured on it. For those who were tempted into taking out a 125% mortgage, the outlook is a particularly unsettling one.
Negative equity can be a particular problem to those who are looking to move, either to a larger property because they need space, or to a smaller home if they are looking to downsize. No mortgage lender will be prepared to allow you to remortgage if your outstanding mortgage debt is greater than your home is worth.
If the mortgage-owner decides to sell up, they will still have to pay the outstanding balance left on the mortgage. Most homeowners in negative equity therefore have no option but to 'stay put', both in their current devalued property and tied into their existing mortgage arrangement.
Lack of Good Mortgage Products
House prices might be coming down, but to the frustration of potential first-time buyers getting a mortgage is an increasingly difficult task. The mortgage market has shrunk dramatically in the past six months. The Council of Mortgage Lenders estimates that total UK mortgage lending dropped by more than 40% between September 2007 and September 2008. During that period a large number of products, such as 100% or 100%-plus mortgages, have been withdrawn.
Even 95% mortgages are becoming harder to find, and some lenders are only approving mortgage applications for borrowers with at least a 25% deposit. As long as mortgage lenders are struggling to make profits, they will continue to be reluctant to offer competitive mortgage deals as good rates.
How Worried Should Homeowners Be?
The housing downturn is a concern for mortgage-holders, but there are some positives. The recession has led to the Bank of England lowering interest rates to their lowest level ever, 1.5%, which is good news for those with a base rate tracker mortgage.
First time buyers will also be relieved that prices are falling, which gives them a better chance of saving up a larger deposit and getting on the ladder once the lending market improves. Negative equity is only a concern if you need to move, so if you have a relatively good mortgage deal and you're not in a rush to find another property, you have a good chance of being able to ride out the current crisis.
You might also like...