A Guide to General Insurance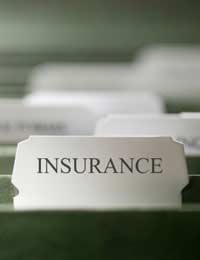 Most of us see the sense in protecting what we have, from theft, accidental damage or simply bad luck. That's where insurance comes in. You can take out an insurance policy on just about anything, from travel luggage to body parts.
The concept of insurance is a simple one. You pay a set amount (known as a premium) to a company that agrees to cover your costs if a specific event occurs.
The insurance company asks that you to sign an insurance policy that explains and defines the terms by which they will or will not pay out. If the event does not occur as set out in the policy, they make a profit from the premiums they collect.
The term 'general insurance' applies to insurance that pays out when a specific event or type of event occurs, such as car insurance, travel insurance, critical illness insurance or even pet insurance.
Paying Premiums
Insurance companies calculate insurance premiums using a number of different factors, depending on the type of insurance you are looking to take out. For example, if you own a car in the UK it is a legal requirement to also have car insurance.
The premiums you have to pay for your car insurance will be calculated according to several 'variables' including your age, your gender, the type of car you drive, where you live, where you keep the car at night, and also whether you have any driving convictions or points on your licence.
With so many different factors to consider, different insurance companies can often set very different premium levels. This means that it makes sense to shop around in order to try to find the best deal, and to review your policy every year.
Making Sure You Are Covered
If you are looking for a new insurance policy, think about whether the cost is appropriate, but also make sure that it meets your particular needs.
There's no point taking out the cheapest insurance policy you can find, if it does not give you the level of cover you need.
Also make sure that there are no policy restrictions that could render your policy invalid if something goes wrong.
For example, some travel insurance policies will not cover you if you travel to a country that the Foreign Office has warned travellers not to visit.
Similarly, some travel policies carry details of specific 'exclusions' for high-risk activities such as water skiing, white water rafting or powergliding.
The Application
When you apply for an insurance policy, you usually have to complete an application, or 'proposal form'. You are required to answer all questions truthfully, as the insurance company has the right to refuse to make a payment if it discovers you have made a dishonest statement or omission on your application.
It is important to make sure that the information in your policy is correct, and you should check it carefully as soon as you receive it.
Keyfacts Documents
When you contact an insurance company to obtain a quote, they will send you a 'keyfacts' document that provides a useful summary of the terms and conditions of the insurance policy, including a list of an exclusions that apply to the policy, how long the cover will last and also if you have the right to cancel the policy at any time.
This information should make it easier to compare different insurance policies from a number of firms
The keyfacts document will also demonstrate that the insurance company is regulated and authorised to provide insurance cover (known as underwriting).
Companies that are regulated are required to meet certain standards and operate policies that threat their customers fairly.
If There's a Problem
If you have a problem with your policy, or been having trouble making a claim, you should first write to the company who issued the policy, explaining your problem and how it relates to your policy.
If you are still not happy with the outcome of this, you can make a formal complaint, using their official complaints procedure, and backed up by the regulator of the insurance provider, which is usually the Financial Services Authority, and through the Financial Ombudsman Service.
Your insurer is legally required to provide you information on how to make a complaint, and the Financial Services Ombudsman will listen to your complain and try to reach a resolution.
You might also like...