Accident and Sickness Unemployment Protection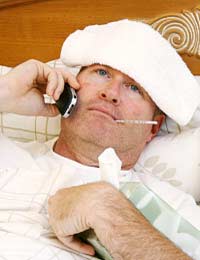 Suddenly being unable to work, either through accident, sickness or unemployment, could have an extremely damaging effect on you and your family. Accident, Sickness and Unemployment (ASU) insurance can pay you an income to help cover your mortgage and other living costs until you get back on your feet again.
ASU is also often known as payment protection, and it aims to provide you with a monthly income to meet your outgoings, including your mortgage and other costs, if you are off work sick, have an accident or are made redundant.
You will be required to pay a premium, which will be a percentage of the monthly benefit amount. With most policies the payments are kept up for a maximum period of 12 months.
Choosing your ASU Policy
When choosing your policy, you get to decide the amount of benefit you would like to receive. Most policyholders settle for a policy that will pay a tax-free amount between £750 and £1,500 a month.
Some policies will also allow you to decide whether you want accident and sickness cover, unemployment cover, or a combination of all three.
Policies usually come with a deferment period, which means that after you make your claim, either because you are too ill to work, had an accident, or are no longer employed, you will still have to wait a while before you will have your claim paid out.
Depending on the policy this can vary between one month to 90 days. However, your claim will usually be backdated to the time you made the initial claim.
ASU Policy Exclusions
Most policies will come with a detailed list of instances when they will not provide cover. For example, if you lose your job because you have committed a criminal offence, or caught using drugs or alcohol, you will not have your claim paid.
If you cannot work because of a deliberate self-injury, or you were participating in a dangerous sport your claim may not be classed as an 'accident'. If you are diagnosed with a stress-related condition or an AIDS related illness, this may not fit the criteria of 'sickness' under the terms of the policy.
Each ASU policy will have its own particular set of exclusions and terms and conditions, so you should read the Key Features Document very careful before you sign any insurance agreement.
Who is Eligible for ASU Cover?
Anyone who is over 18 and under 60 years old can apply for an accident, sickness and/or unemployment policy, provided they are in employment for at least 16 hours a week, and have been in regular employment for at least six months.
Is ASU Cover Worth it?
ASU can be a virtual life saver if you suddenly find yourself unable to earn an income over a period of less than a year. However, it is only a temporary solution, designed to give you some breathing space before you get back to work.
If you decide ASU cover is right for you, make sure that you choose the most appropriate policy for you, and that you have a good understanding of the terms and conditions that come with the policy.
You might also like...