Home and Contents Insurance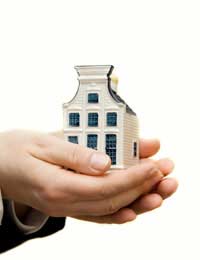 Insurance is all about buying peace of mind. When it comes to your home, it makes sense to protect against accidents or unfortunate events. There are two different types of insurance that you can take out to protect your home; buildings and contents insurance
Buildings Insurance
If you apply for a mortgage to purchase a property, your mortgage company will probably insist that you take out a buildings insurance policy.
Buildings insurance will cover your property from accidental damage, and pay for any necessary repairs. The policy protects you from structural damage to your property – and will cover you for a wide variety of events such as fire, flood, subsidence, storm damage, earthquakes or even vandalism.
Permanent fixtures and fittings such as baths and toilets, fitted kitchens, pipework are also covered.
When you take out a buildings insurance policy, the insurance company will estimate how much they think it would cost to rebuild your home from scratch.
This amount is known as the 'sum insured', as is the maximum sum that the insurance company will be prepared to pay out.
Contents Insurance
Whether you own your own home, or are just renting, taking out contents insurance is well worth considering.
Contents insurance will pay to replace your possessions, should they be stolen or accidentally damaged. Contents insurance covers items in your home such as furniture and electrical appliances, as well as more personal items such as jewellery, and clothing.
Not all contents policies cover accidental damage, so make sure that you know what your policy will pay out for before you sign up.
New for Old
In previous years, insurance policies would offer an 'indemnity policy' which would deduct an amount for wear and tear out of the claim. This often left policyholders out of pocket when trying to replace items.
However, most insurance companies now offer policyholders the option of a 'new for old' policy. This will pay for the replacement of items at their current value.
To make sure that these policies pay out the appropriate amount, you should always make sure that the valuation you put on items on your policy are valued correctly, which means the cost of replacing them as new.
How Much Cover Will you Need?
Most policies vastly underestimate the costs of replacing all the contents contained within a home. It is your responsibility to make sure you have calculated as accurately as possible the value of your possessions.
Leaving yourself underinsured in order to pay cheaper premiums will be a false economy if you have to make a claim far below the possessions you've lost.
Reading the Small Print
It is important to understand that an insurance policy is a contract between you, the policyholder, and the insurance company as the policy provider. The policy provider will give you details of their terms and conditions, which will include any exclusions that they will not provide insurance for.
For example, most policies will not be valid if you decide to let your home to tenants, or if the property is left unoccupied for 30 days or more.
You should remember to review your policy regularly, to make sure that the level of cover is still adequate. If you make new purchases that are valuable, you should tell your insurer. Your premiums may go up, but at least you will have the peace of mind that comes with knowing that your possessions are fully covered.
You might also like...