All About Investing in Property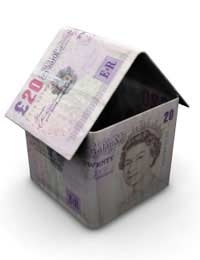 Investing in property has always been considered a wise investment, because a bricks and mortar asset is simply more tangible than investing in the shares or bonds of a company, or entrusting your savings to a bank. Owning property is profitable for two key reasons. It can provide you with a rental income for many years, and the value of property has historically tended to appreciate in value significantly over time.
Property investment has been especially popular in the UK over the last decade, when rising house prices and cheap lending made it relatively simple to generate profits from buying and selling. There are two ways to invest in property, either directly or indirectly through an investment vehicle.
Direct Property Investing
If you own a property as an investment, the chances are that you will be expecting to receive a rental income from tenants looking to use the property - either as a place to live or as business premises - and at some point in the future you will expect to make a profit on the sale of the property, as its market value increases.
Buy-to-Let
Buying a property in order to rent it out to tenants has been increasingly popular in the UK over the last two decades, although recent falls in house prices and higher costs of borrowing have made buy-to-let a considerably riskier investment proposition.
When you own a property and intend to rent it to tenants you become a landlord, and with that role comes a lot of responsibilities (such as finding suitable tenants, maintenance and repair costs, management fees) that need to be considered and budgeted for from the outset.
Risks of Direct Property Investment
The biggest risk associated with investment in property is the obvious one. Property prices can fall significantly during a housing market slump or a recession. If you use your property to obtain a rental income, you may also find that market conditions make it more difficult to find tenants to pay the rent.
The worst prospect for a buy-to-let landlord is to have their property sitting empty without any tenants paying the rent, while the value of the property starts to drop. A property is not a 'liquid' asset that can be bought or sold with minimum fuss of effort. Therefore, should you decide to sell your property you may find this takes longer than you had anticipated and you may also have to accept a reduced price.
Indirect Property Investments
If you'd like to invest in property, but without the hassle of owning the property yourself, there are ways to profit from property indirectly. There are a number of OEICs (Open Ended Investment Companies) and Unit Trusts that allow you to purchase units or share in a fund that invests specifically in property.
There are also other funds that can include an allocation to property along with other asset classes, such as equities, bonds and cash. These investments allow you to spread the risk of investing in property, pooling your money with other investors and giving you greater investment flexibility than you get from investing in bricks and mortar.
Real Estate Investment Trusts (REITs)
REITs are relatively new investments in the UK, as they were introduced in January 2007. A REIT is a public-listed company that manages property and property-related investments on behalf of its shareholders. They make it easier for investors to gain access to specialist commercial property, such as offices, shopping centres and retail parks
REITs have a special tax-exempt status that means they do not pay corporation tax. This means that 90% of their income can be paid out to shareholders in the form of dividends. This makes them particularly attractive for investors seeking a steady income.
Risks of Indirect Property Investment
Because of its greater level of diversity and additional liquidity, indirect property investing is considered to be less risky than putting all of your money directly into bricks and mortar. However, as with any investment, the value of a REIT or other property related fund could potentially fall as well as rise.
In the last year the UK's property boom has well and truly ended and it is now a great deal harder to make profits from property. Whether you are thinking about investing in property directly, or indirectly, you should try to take the view that you are investing for the long-term.
If you think that you will need your money back over a period of less than five years, you should think about alternative ways to invest. If you still feel that investing in property is right for you, talk to a qualified financial adviser, who should be able to make recommendations as to the best way to start.
You might also like...