Investing in Bonds Explained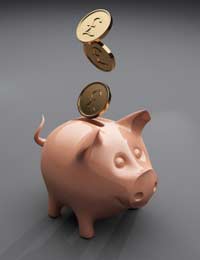 If you're looking to create a well-diversified portfolio, corporate bonds should be considered an essential part of your investment strategy.
Bonds have traditionally been the preferred asset class for cautious investors – or those approaching retirement –who are seeking a consistent and stable income and don't want to entrust the bulk of their savings to equity markets. But in today's volatile markets, everyone should be thinking about including a healthy proportion of bonds in their portfolio.
What are Bonds?
A bond is simply a loan you make, either to a government or a company, in order to help it raise funds. In return for your loan, the issuer of the bond agrees to pay you a fixed level of income for a period, of anything up to 30 years, depending on the nature of the bond.
That's why bonds are also known as 'fixed income' or 'fixed interest' investments. On top of the interest payments, the issue also promises to repay your original loan in full at an agreed date in the future (known as the bond's 'maturity').
Government Bonds
Bonds are often issued by governments to help generate revenue. Because the promise to repay the debt is given by a government, they are considered to be less likely to default, and are more highly rated than company-issued bonds. However, the lower risk associated with government bonds mean they offer a lower rate of return.
Government bonds are often given different names. In the UK, government bonds are known as Gilts, in the US they are known as Treasury Bills or T-Bills, and in Germany they are known as 'Bunds'. Government bonds are also widely known as 'sovereign debt'. Governments also issue index-linked stocks that aim to protect investor's capital against rises in inflation.
Corporate Bonds
When companies issue corporate bonds, they are given a rating depending on the company's ability to repay the debt. Bonds that are given a high rating are known as Investment Grade, while companies with lower ratings are termed High Yield. This is because bonds with a lower rating promise to pay a higher return to investors, in exchange for the greater risk of default. High yield bonds are often known as 'junk bonds' because of their higher risk of default.
How Bonds Work
Most bond investors trade them like shares, and rarely hold them until they reach maturity. This means that although bonds offer to pay a fixed rate of interest when they are issued, the level of demand for a particular bond can raise or lower the price it is bought and sold at.
The demand for bonds is linked to long-term interest rates. If a bond pays a regular fixed return – or yield – of 8%, and interest rates are reduced from 4.5% to 3%, then the 8% return will start to look more and more attractive to investors (8%-3% = 5%). This means that the price of the bond on the open market will start to rise. However, if interest rates are raised from 3% to 4%, then the return of 8% will look less competitive and the price the bond is traded at will fall.
Credit Ratings
The price a bond is bought and sold at will also be influenced by the reputation of the company that issues it. Companies are monitored by ratings agencies – such as Standard & Poor's and Moody's – and are given ratings according to their financial stability. A company with a credit rating of AAA is considered to be the least risky, while a company with a C rating is most likely to default on its payments. Credit ratings are an important measure of the level of risk of purchasing a bond, and if a company suffers a ratings downgrade the price of the bond will also be affected.
Buying Bonds
You can invest in bonds directly, by instructing a stockbroker, or you can take the simpler option of investing in a bond fund managed by a professional fund manager. The advantage of investing in a bond fund is that they can do all the necessary company research for you, and create a well-diversified portfolio of short and long dated bonds that will offer differing levels of risk and return.
Bonds traditionally perform well when equity markets struggle, because investors prefer the additional security of fixed returns and lower risk. Consequently, returns from bonds are less competitive when equity markets are rising. However, recent cuts in interest rates mean that the environment is currently more favourable for bonds than it appears to be for equities.
If you are looking for an investment that offers a good level of income, in exchange for lower risk than investing in equities, bonds make an excellent addition to any portfolio.
You might also like...