FAQs: Private Medical Insurance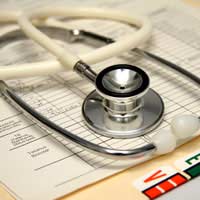 Interested in finding out more about Private Medical Insurance? Here are the answers to some frequently asked questions
Q. How Does Private Medical Insurance Work?
A.
Private Medical Insurance (PMI) is a type of insurance that protects you against the costs of private medical treatment for medical conditions that are described as short-term, curable or acute.
PMI could help to pay for a large number of treatments including surgery, specialist consultants, hospital accommodation and private hospital care. Depending on the level of insurance cover you choose, your treatment could be free of charge.
As with any car insurance policy, you sign up for cover for a period of twelve months at a time and you can choose whether you wish to renew your policy on a yearly basis. You pay a pre-determined level of premiums (either annually, quarterly or monthly) in return for a specified level of PMI cover.
Q. What is Covered by Private Medical Insurance?
A.
PMI is a very specific type of insurance policy, in that it is only designed to provide cover for injuries and short-term illnesses that are curable. However, different types of policies will have different restrictions and exclusions. Policies are usually classed as 'standard' and 'comprehensive'.
Private Medical Insurance plans are not going to provide cover for illnesses that are considered chronic or critical or cannot be cured such as multiple sclerosis, asthma or diabetes.
If you have a pre-existing condition that your insurance company need to be aware of, for example a history of heart disease, then you will not be covered for any related claims.
However, if you suddenly fall ill as a result of a chronic condition, then most PMI policies will pay for the cost of the treatment required to stabilise your condition and, if possible, return you to your previous level of health.
Q. What are Pre-Existing Exclusions?
A.
Most PMI insurance policies also have a list of general exclusions where they will not provide cover for treatment. The most common among these will include self-inflicted injuries, cosmetic surgery, drug or alcohol abuse, dangerous sports, HIV and AIDS.
Q. What if I Have a Complaint? Are Private Medical Insurance Providers Fully Regulated?
A.
Yes. The Financial Services Authority (FSA) now regulates the sale of Private Medical Insurance.
If you have a problem with your cover, or have been refused a claim, then your first step should be to talk to the insurance company and outline your concerns. If you are still not happy with how the complaint is dealt with, you are entitled to contact the FSA with your complaint.
The insurance company is required to provide you with details of how to contact the FSA as part of their complaints procedure.
Q. Will My PMI Premiums Increase as I Get Older?
A.
As you get older, the likelihood of you making a claim on your private medical insurance increases. Therefore your insurance premiums will increase the longer you hold on to the policy.
For example, if you are 45 you will on average pay up to a quarter more in premiums than if you were 35. If you are 60 your policy will on average cost twice as much as it would if you were 45. If you have a policy your insurance company will be able to provide you with a quotation. Bear in mind that some companies will not provide cover for anyone over the age of 65.
You might also like...