About Our Site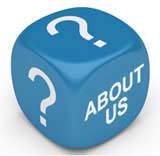 MoneySheets was formed to offer a unique reference point on comprehensive information to help you understand money.
Whether you are interested in finding out more about savings, investments, pensions, mortgages or insurance, this site explains money matters in a clear and easy to understand manner.
As Woody Allen once wisely observed; "money is better than poverty, if only for financial reasons." Understanding how to keep control of your finances is of such importance to all of us, yet for the majority of people in the UK it was never a subject taught in school. Instead, most of us have had to rely on the saving and spending habits of our parents, and hope that we pick up anything else that we need to know along the way.
Sometimes life presents us with a challenge, such as coping with redundancy, an illness that means we can no longer work, or we find ourselves owning a property that has fallen into negative equity. If the unexpected happens, how do you obtain the information and financial advice you need?
With over 40 articles and features covering a wide variety of related topics. If you would like to find an independent financial adviser, how to cope with redundancy, or simply want to know how the credit crunch started and what happens during a recession, this website will be of interest to you.

Related Articles in the 'Site Information' Category...