All About Multi-Manager Funds of Funds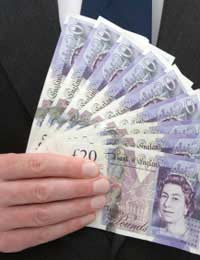 If you're looking to invest in a wide variety of different funds, a multi-manager portfolio could be the ideal solution.
Multi-manager funds are becoming increasingly popular with investors, because the manager of the investment does all the hard work on your behalf, saving you time, and hopefully making you money. They construct a well-diversified investment portfolio, carefully blending together different funds in order to achieve the right balance of risk and return.
How Multi-Manager Funds Work
Multi-manager funds give investors access to the services of a number of fund managers within a single wrapper. The manager undertakes painstaking research and takes all the necessary investment decisions, which means that you don't have to constantly monitor your portfolio. A multi-manager portfolio can also greatly reduce investment risk, especially during periods of high market volatility.
Different Types of Multi-Manager Fund
There are two distinct multi-manager funs available to investors. Those known as 'fund of funds' are the most popular with investors. They enable you to pool your money with other investors in a variety of different funds. The funds within the portfolio are carefully selected across a variety of different asset classes and investment sectors, and many of the funds chosen are not available to mainstream investors. The funds tend to be managed by the best performing fund managers with the strongest investment track records.
A multi-manager can add or remove different funds depending on market conditions and where they believe the best returns can be made. This level of portfolio flexibility is part of what makes fund of funds such a neat investment proposition for investors looking for access to funds from all over the investment marketplace.
A 'manager of managers' fund is slightly different, because it enables the portfolio to invest in the manager rather than the fund. The multi-manager will look to appoint different managers to invest in stocks and shares, instead of investing in the actual funds themselves. This means they can tailor the portfolio more effectively in order to suit specific requirements, risk profile and management style.
Multi-Manager Charges
One of the major concerns with multi-manager products is the cost. They are more expensive than traditional funds. This is because you are paying for a number of different funds wrapped inside a larger fund, which means the transaction costs are multiplied.
It's All About the TER
If you want to know how expensive a fund is, look at its Total Expense Ratio (TER). This is the best indicator of annual charges, as it includes all the administration, custodian and legal fees, as well as any underlying fund charges. A traditional fund will usually have an expense ratio of between 1.5% and 1.75%. A multi-manager fund TER however, is often a great deal more. Some have a ratio of between 2.0% and 3.0%. So are they worth the extra expense?
Weighing Up the Costs
Charges are always an important consideration when it comes to finding the right investment for you. However, they shouldn't be the only consideration. You may feel that the extra expense is justified, if your multi-manager portfolio offers you a well-diversified combination of investments that will better protect you during periods of market volatility. If a single fund suffers a poor period of performance your investment will suffer regardless of its lower TER.
A multi-manager fund has the added security of being able to invest in a number of different funds, so there's a better chance that your investment will not suffer quite so dramatically. Investment research suggests that multi-manager portfolios have a better track record of consistent long-term performance than their single-manager counterparts.
Finding the Best Fund Managers
The other main benefit to multi-manager funds that offsets the higher costs is that you are getting access to some of the brightest managers in the industry, all being managed by an asset allocation specialist. They can cherry pick the right managers to be invested in at the right times, giving your portfolio a more cautious outlook when market sentiment is poor, and they will also know when it is time to be aggressive and capture investment opportunities.
This level of flexibility means that multi-manager funds are well suited for new investors who want to build a no-hassle well diversified portfolio of funds, and more sophisticated investors who are looking for more effective ways of allocating their assets. Over the long term, the extra layer of protection - and higher returns - you get from your portfolio of all-star fund managers could be well worth the additional fees.
You might also like...